When my "Sarah" drawing was first exhibited at the Kemper Museum of Contemporary Art, the founder's wife appreciated it and invited me to create a similar life-size portrait of her husband, Crosby, a giant of a man and huge patron of the arts.  They loved this portrait and it was later purchased by the museum for their permanent collection.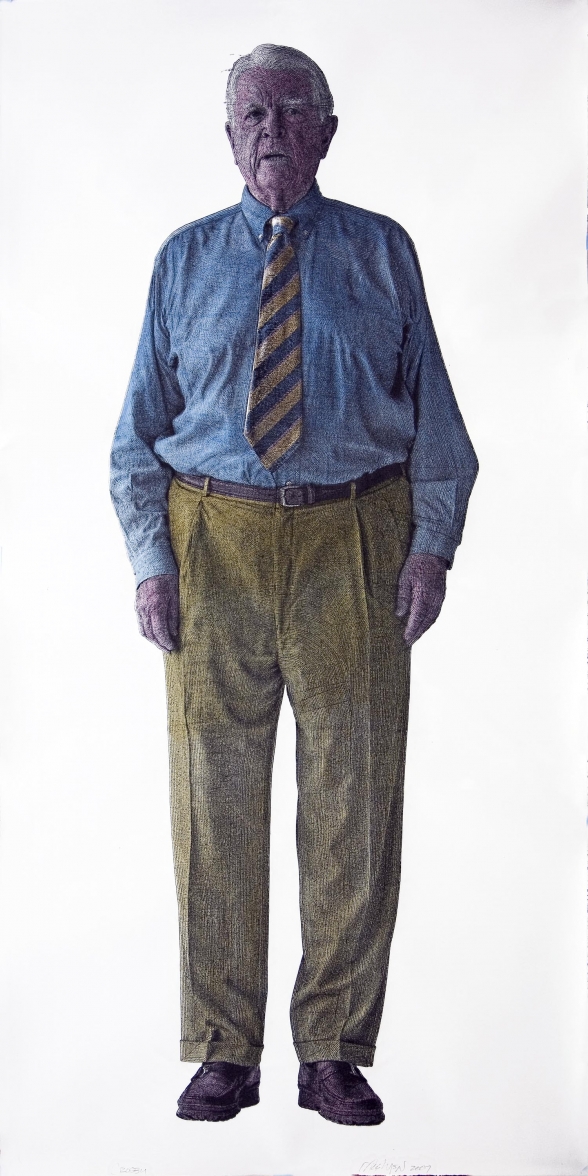 Here's a 'revisit' to an approach I was very interested in a decade or more ago — black line over color — inspired by Hiroshige and other ukiyo-e artists (and the comic books I loved during my childhood)…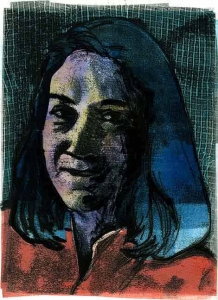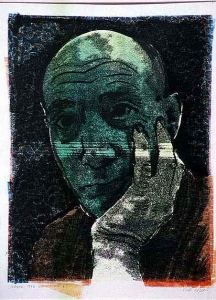 1996 monotypes with black ink over flat color areas my wife, Linda and a self-portrait
each image about 16 x 11 inches
I designed the image to include three flat colors, pink, blue, and tan to be painted in watercolor and then overlaid with the squiggly cross-hatched line drawing I've been developing over the past several years. I mounted a pencil in the gizmo I invented to carry my ink-pens and drew the color area outlines, then painted them very loosely with watercolor washes, using frisket to mask the outlines. Then mounted pen(s) and drew the image as usual.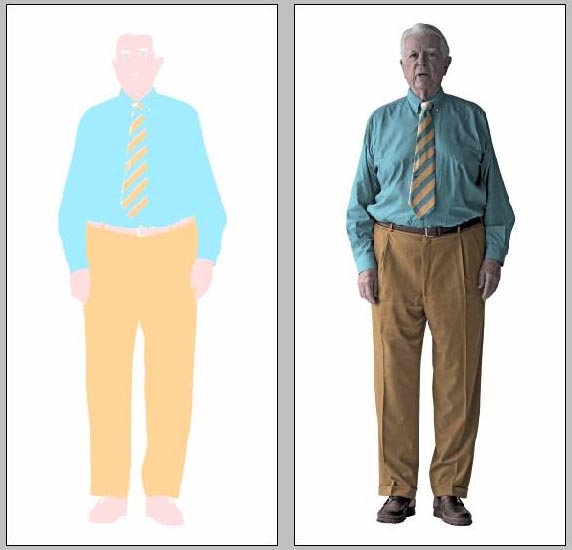 I think the color turned out to be very effective, in spite of nasty technical problems caused mainly by uneven dampening of the paper during painting. That caused some expansion in the large sheet of Arches 300 lb. hot press watercolor paper which didn't completely shrink upon drying and left a half dozen large wrinkles which have persisted into the finished piece. Later this morning I'll lay the paper down flat, dampen it carefully (my inks are all water borne and very resoluble, so I'll have to be careful not to ruin the drawing after several hundred hours of work, and then see whether I can press the paper back to flat with a hot iron.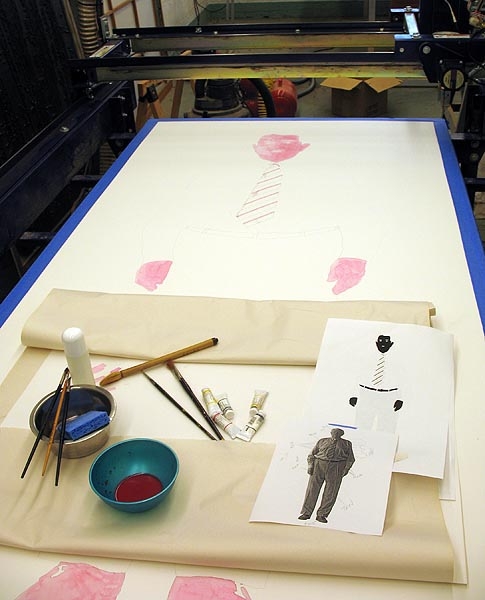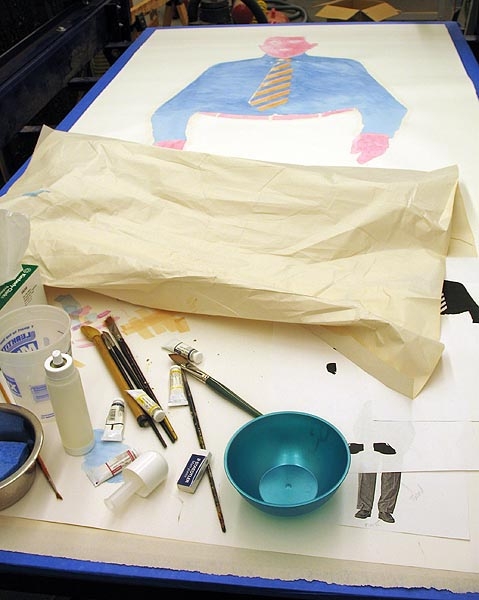 Another nasty technical problem was caused by the frisking FRISKET!! Wouldn't you imagine that a product designed to be used on watercolor paper for masking would be non-staining?!? I used a frisket recommended by my local Dick Blick — their house brand, same stuff as Windsor Newton (which I've found also stains the paper) — but it left a dull reddish-brown 'halo' wherever I applied it! UGH! Blick carries a WHITE frisket which I hope (next time) will be non-staining! Very disappointing!