Today I completed this (little bit scary) portrait of my Mom (Joanne) painting in white and black Golden Liquid Acrylics over paper tinted blue-gray using dilute sumi and prussian blue applied to the paper by wiping with a sponge.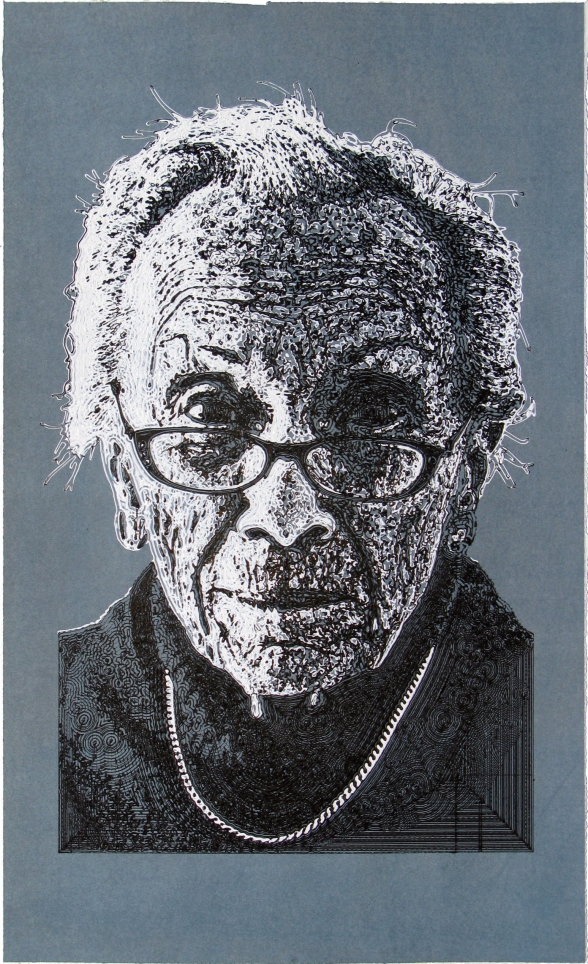 This and the previous painting of 'Lee' completed a few days ago are experiments in the sort of light and dark over mid-value drawings which were popular in Europe 400 years ago.  I've selected two examples from the Goldman Collection of Italian drawings.  I was lucky to see the exhibition of this wonderful collection at the Chicago Art Institute last year — you can obtain the FABULOUS catalog of the collection from Amazon.com well worth the $47 price!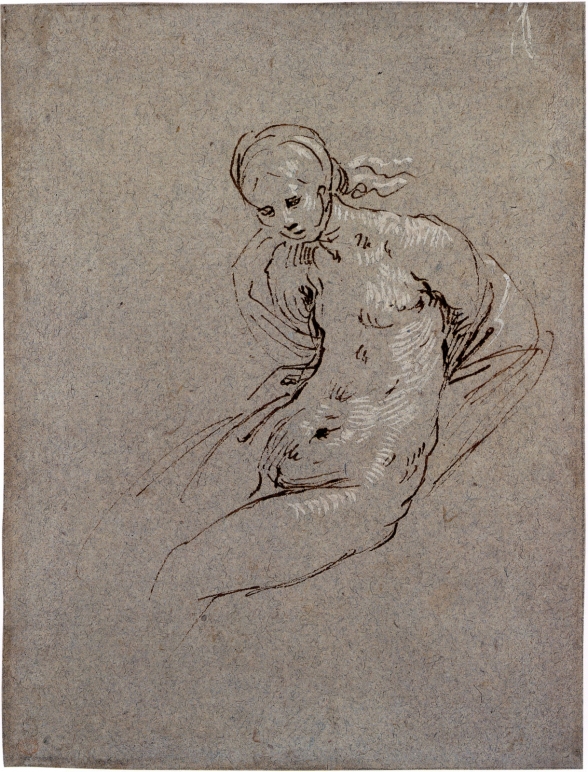 My approach is very similar to the tack I took with my "Jim" lithograph — overlapping layers of line to communicate the value gradations of the image, but the paint makes these much more tactile — the paint builds a very heavy impasto as it overlaps and makes an interesting if somewhat bumpy surface — I LIKE these!