Because of the way the four sets of spirals overlap in my painting Linda in Black, it seemed to be a perfect design for mokuhanga (Japanese technique woodcut). I isolated the four layers of square spiral I'd generated for the painting into four block plans: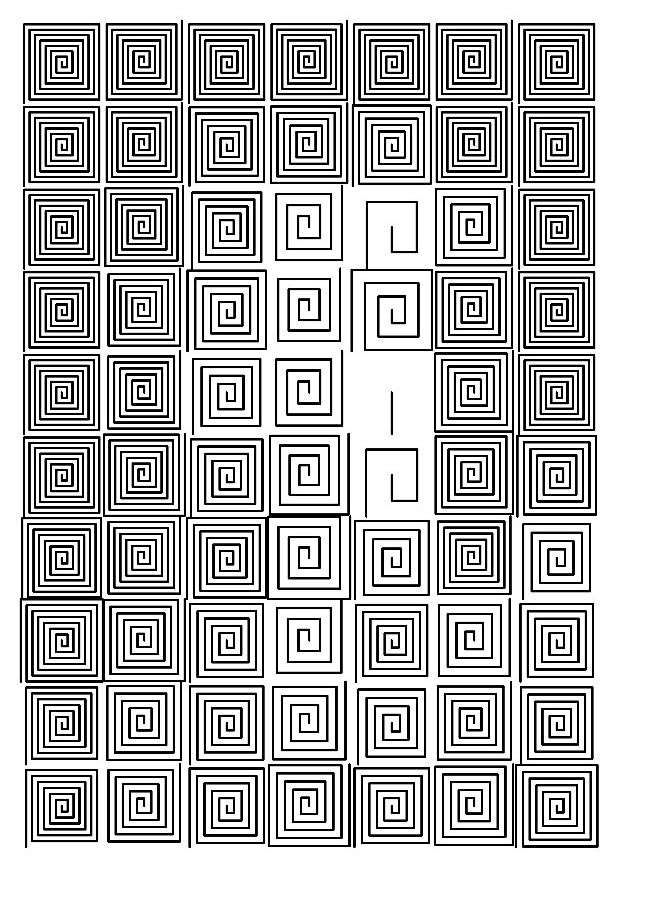 The spiral density (the number of revolutions of line in each square spiral) is calculated based on the value (darkness / lightness) of all the pixels in the corresponding area of the reference image, in this instance, a portrait of my wife, Linda.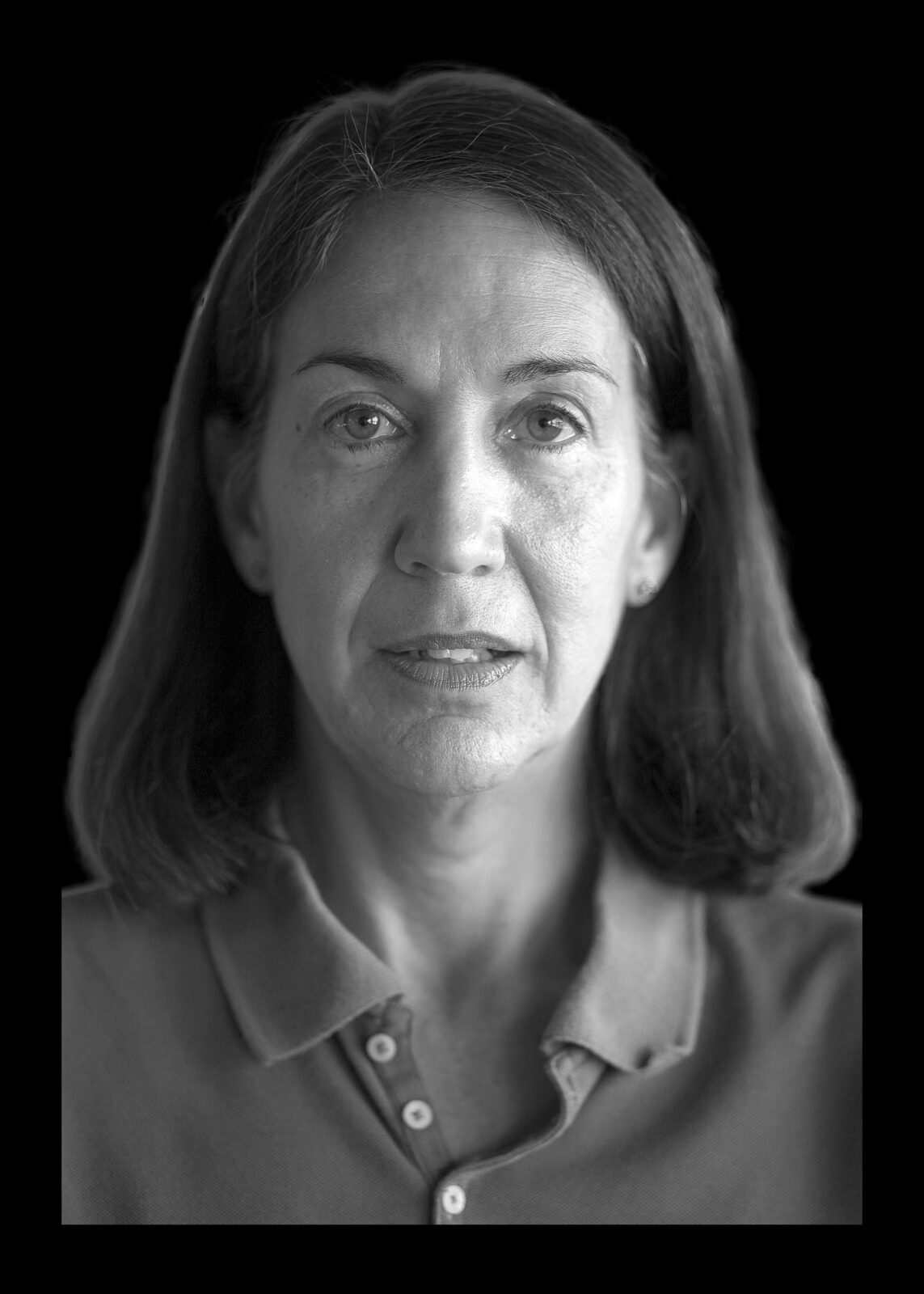 The animated GIF on the right above (if it's not animated, please check your browser settings and allow GIF animation) illustrates the printing plan and how the four blocks overlay one another during printing to produce the impression of Linda along with the geometric moire of diamonds and diagonals.